With the end of the year approaching, we are looking forward to our annual pilgrimage to the MPC National Mortgage Conference. This yearly event is a great opportunity for lenders, brokers and other stakeholders to discuss the state of Canada's mortgage industry and the outlook for the year ahead.
We are excited to use the conference as an opportunity to catch up with our industry friends and partners and share the latest news from Pillar. This year has been eventful for us and we have big plans in store for 2019!
This year's MPC National Mortgage Conference:
Sunday, October 28 and Monday, October 29
Palais Des Congres in Montreal
Pillar team will be in booth 7
RSVP to Meet with Pillar Team: Click here
Clearing the air
As everyone in the mortgage industry knows, 2018 has been a remarkable year as new mortgage rules have shaken up lending practices and shifted many mortgage seekers away from Canada's big banks toward alternative lenders.
For Pillar, this has been a double-edged sword: booming business has reinforced the fact that we are offering a valuable service, but it has also overwhelmed our underwriting resources. As a result, we have taken the unprecedented step of pausing our acceptance of new mortgage applications – first in July, and then again from mid-August onward.
Unfortunately, this has sparked industry whispers about Pillar going bankrupt or planning to sell the business. Fortunately, there is no truth in these rumours. We have simply been preserving capital because we did not foresee being so popular this year. This is a growing pain that we are actively working to address. In the meantime, we are ensuring that all existing deals are fully funded without any disruption.
Strengthening relationships in person
One of our favourite things about the National Mortgage Conference is the opportunity to meet face to face with individuals whom we tend to deal with by phone or email. If you plan to attend the National Mortgage Conference, we invite you to drop by our booth to say hi.
One of the strategic developments we'll be discussing is our plan for managing ebbs and flows in the mortgage industry going forward. We are aware of the disruption caused when we put new applications on hold, so we are making internal adjustments to avoid similar issues in the future.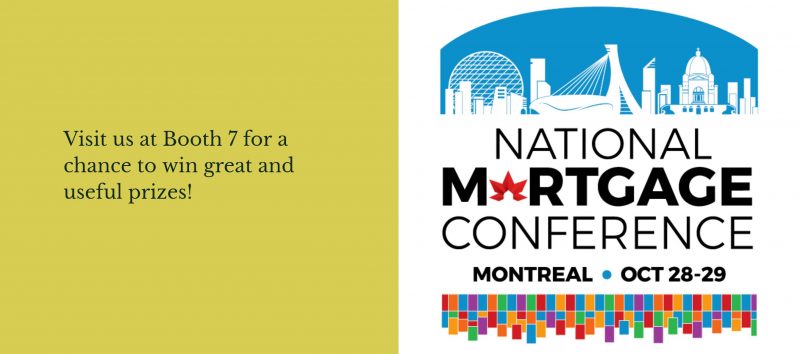 Adopting a boutique approach
One of our strategies is to transform Pillar into a boutique lender in 2019 and beyond. This means that we will shift our focus to working more closely and efficiently with a smaller list of mortgage offices and brokers. The decision about whom to work with will be guided by data on submissions and closings from the past three years.
Under this approach, we will reserve capital for each office or broker on the list. This will give these partners confidence that we have the capital needed to fund their deals, while also allowing them to market their access to Pillar as a competitive advantage. However, we will also have the flexibility to shift and reallocate funds among these partners depending on demand and take-up rate.
Meanwhile, we are also planning significant changes to internal processes to strengthen and streamline our underwriting. For example, going forward we will minimize the handing off of paperwork during the underwriting process to reduce the number of people involved in seeing deals through to fulfillment. Internally, this will mean increased efficiency. For brokers, this will mean a smoother process from start to finish.
Coming together in Montreal
We value our partnerships with all our stakeholders, and we believe that fostering these relationships requires open and honest communication. That's why we are greatly looking forward to attending the upcoming National Mortgage Conference in Montreal and renewing these ties in person.