The Mortgage Professionals Canada (MPC) National Mortgage Conference 2018 has come and gone, but we're still buzzing from our time in Montreal on October 28 and 29, 2018. Pillar was represented at the event by our Business Development team.
This annual conference is a great opportunity for lenders, brokers and other stakeholders to discuss the state of Canada's mortgage industry and explore opportunities for the year ahead.
If you attended this year's conference, we hope you got as much out of it as our team did. If you couldn't make it to Montreal, this article shares a snapshot of the leading, learning and laughing that took place.
Leading
The annual MPC National Mortgage Conference is first and foremost about leading the mortgage industry forward. Lenders and brokers come together to discuss ways that they can work together more effectively. Industry experts share their knowledge about how all stakeholders can raise their game. And all attendees come away with a better understanding of the regulatory, technological and market forces shaping the future of the mortgage industry.
Naturally, the major regulatory changes introduced in Canada in 2018 and their impact on the mortgage industry were a hot topic. Beyond tightening the mortgage market, one key outcome of these changes is that the gap between A and B lenders has narrowed while opportunities for C lenders have grown.
Rising interest rates were also discussed. With the Bank of Canada continuing to gradually nudge interest rates higher, the days of 2.99% mortgages are gone for now. Mortgage rates will continue to rise next year, especially with the stress test requirement, so lenders and brokers alike need to prepare for tough conversations with their clients.
Despite the challenges, mortgage industry players are ever resourceful, and there was a sense of determination as attendees discussed ways to overcome the obstacles. Pillar has always been and will remain a solution-based lender, and we look forward to leading the charge into 2019 with innovative new strategies (stay tuned for more on this!).
Learning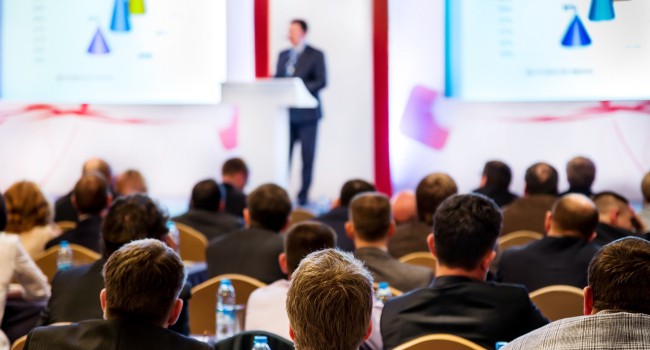 Beyond discussions about recent industry developments and the outlook for the months ahead, the annual MPC conference is also aimed at helping industry players build their skills and hone their craft.
This year, the conference featured 24 concurrent sessions – including eight in French – spanning topics related to management, sales & marketing, and technical issues in the mortgage industry. Grappling with title fraud, engaging in succession planning, ensuring digital security and marketing to millennials were just a few of the many important issues covered. Led by experts from across Canada, these sessions delivered practical learning related to key opportunities and pain points in the mortgage industry.
Looking forward to Toronto in 2019
When you combine 1,250 mortgage industry professionals, an action-packed agenda and two days in famously vibrant Montreal, the result is sure to be special. For the Pillar team and other professionals from across Canada, the MPC National Mortgage Conference 2018 was a wonderful opportunity to guide the mortgage industry forward, build our expertise and foster a greater sense of camaraderie.
We are grateful to MPC for such a positive experience in Montreal, and we can't wait to see what it has in store for us in Toronto in 2019!