During Ontario summers, it can feel like the cities empty out as everyone escapes to cottage country. Whether it's a waterfront home, forest cabin or countryside campground, these types of properties are hugely popular. Despite their popularity, securing mortgage financing for cottages can be a challenge. We highlight some of the special considerations that you need to take into account when helping clients secure mortgages for cottage country.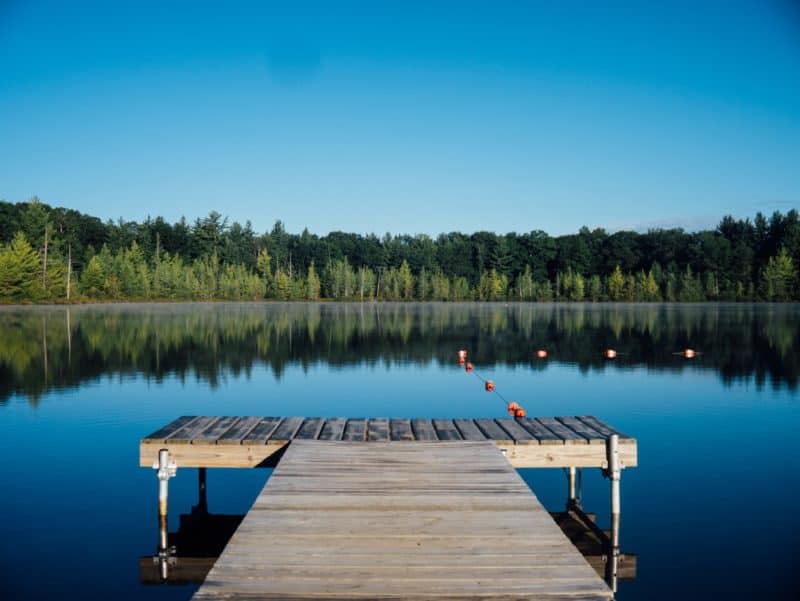 Building A Dream Cottage
When a prospective cottage owner sees an unspoiled sandy cove on a lake, they may see the site of their future family lake house. As a mortgage broker, you're more likely to see the challenges in helping your client secure financing.
Purchasing vacant land and building a cottage in a rural or remote area often requires more planning compared with traditional home construction. For example, if the property does not have water and sewer services, the buyer needs a plan for putting these in place. Also, if the property is hard to reach – for instance, if it's on an island – extra preparations and money will be needed for construction.
Finding the right lender is also crucial. While banks may hesitate, at Pillar we understand what it takes to make this type of project successful. Using our Pillar Blueprint, we work with borrowers and their brokers to make a detailed plan of how to fund the construction. We lend up to 75% LTV for the cottage and 65% LTV for the land, with an unlimited number of draws during the construction phase.
Maximizing Value With Renovations
Cottages and waterfront homes typically require a bit more TLC than other residential properties, so renovations play an important role in maximizing both their comfort and value. These are a few common upgrades:
Installing well and septic. Waterfront and cottage country properties often lack well and septic infrastructure, which can be a red flag for banks. Pillar provides financing for owners to install or upgrade these services, helping them modernize their property in preparation for approaching a new lender.
Increasing square footage. In general, banks are more willing to offer mortgages for larger properties. We finance renovations that boost a cottage's square footage, making it easier for owners to secure attractive rates when they shift their mortgage from Pillar to another lender.
Winterizing the property. Renovating a cottage to make it usable in all four seasons is a great way for owners to get more enjoyment out of their holiday home while also boosting its value. These renovations may include adding insulation, replacing the roof or putting in new windows and doors.
Financing Cottages Across Ontario
"Ontarians love to get outdoors and away from the cities, so it's no surprise that we see lots of interest in mortgages for cottages, waterfront properties and vacant land," says Cory Thompson, Manager of Business Development and Client Relations at Pillar. "We work with brokers year-round to fund the purchasing, refinancing and renovating of these types of properties."
To learn about Pillar's flexible mortgage terms, how they can help secure a mortgage for cottage country, or to discuss a specific deal, contact our team today.