If you haven't come across many clients seeking construction mortgage deals or if you want to refresh your understanding of the process, here's what you need to know.
Unlike typical residential deals, a construction deal requires an expanded set of information related to the property to assess and underwrite the mortgage, so having a good understanding of the process now will help you protect your reputation in the future.
You can put your client in the best position to streamline their way to an approval and raise your standing by following these keys to success.
Start with a solid foundation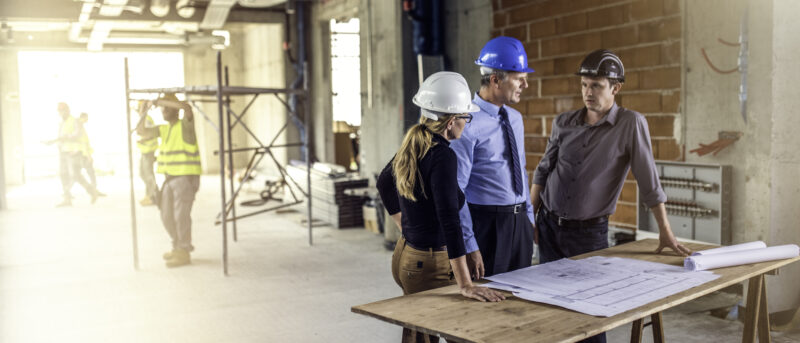 Just like building a house, building a construction mortgage deal requires the right materials and a solid foundation. Your lending partner needs to gain a detailed view of your client's current situation and what they plan to build to properly assess their financial application.
Here's a breakdown of some of the information you'll need to gather for the underwriting process:
Property Details
Where is the property located, how big is it and what condition is it in?
Building Plan
Will your client be building the house themselves or hiring a contractor?
Project Costs
Has your client costed out the entire project in detail, from materials to permits to insurance?
Post-Build Plan
Does your client intend to live in the house or sell it upon completion?
While these are examples of some of the most pertinent information you'll need when applying for your client's mortgage, you may encounter further inquiries. In many cases, the information you provide will require supplemental documentation – for example, building plans and permits, cost quotations, and a property appraisal.
Set Your Client – And Yourself – Apart
Putting together a deal for construction financing requires a bit of extra legwork up front, but the advantages you can give your clients when you work with Pillar are worth the effort. Here are 4 big ones.
Four reasons to work with Pillar for construction mortgages
Up to 80% LTV for mortgages anywhere in Ontario, including construction mortgages.
Flexible draw schedule with unlimited draws. In contrast, big banks typically follow a strict and inflexible four-draw schedule.
Your client's payments are deducted from the next draw, whereas banks typically require payments to be made throughout the construction process.
We work with you and your client to find flexible solutions when unexpected issues arise (e.g. delays involving city permits). Unlike the big banks – who are more likely to simply pull the mortgage – Pillar helps safeguard your reputation.
Break Ground Quicker
The speed at which we can assess your application is dependent on the time of year, and whether you can provide all the necessary information as early as possible in the process.
If you submit a detailed application from the start, we can typically provide a response within 48 hours and an approval within 30 days, allowing your client to break ground on the building process without delay.
At Pillar, we want every mortgage we finance to be a success, because we understand the lender you work with is a direct reflection on you and your reputation. It's why we have a thorough underwriting process – to ensure confidence across the board. We're always here to support you in your mission to help your clients turn their dream homes into reality.